Joe Hill




"Where working men defend their rights, it's there you'll find Joe Hill"
"Joe Hill" is one of the most popular songs of the labor movement, and has been performed by many artists, including some of the greatest US and Anglo-Saxon folk-singers, since the late 1930s. The lyrics of Alfred Hayes, 1930, put to music by Earl Robinson in 1936, talk about Joe Hill, an American of Swedish origin, union leader, poet, cartoonist and author of struggle songs, shot in 1915 with a false charge of murder. Another ballad with the same name was written by the songwriter Phil Ochs and recorded in his 1968 LP "Tape from California" (link).









Who was Joe Hill
Joe Hill was not only a prominent trade unionist, but also one of the most important American protest singers of the 20th century, and inspired great artists such as Woody Guthrie, Bob Dylan, John Lennon and Joan Baez.
Joe Hill was born October 17th, 1879 in Gävle, a town in central Sweden, with the name of Joel Emmanuel Hägglund. He lost his father, a conductor on the railways, when he was eight, and his family ran into severe financial difficulties, so when also his mother died in 1902, Joe emigrated with his brother Paul in the United States, where he changed his name to Joseph Hillström, then anglicised to Joe Hill.
In the USA Joe made many hard and poorly paid jobs, in many parts of the country, which he reached traveling on trains as a stowaway. In 1906 he was in San Francisco, at the time of the devastating earthquake and fire and in 1911 he was in Tijuana, Mexico, taking part in the insurrection against Porfirio Díaz dictature.
Joe became a member of the IWW union (Industrial Workers of the World), whose militants were nicknamed "Wobblies". He started writing struggle songs, supporting workers' claims, published by IWW in the Little Red Songbook. Joe's songs had a widespread diffusion among workers during the demonstrations, picket lines and strikes. Among the most famous "Rebel Girl", inspired by the Communist trade union activist and Feminist Elizabeth Gurley Flynn, "The Preacher and the Slave", a parody of a Salvation Army hymn (see below), "The Tramp", "We Will Sing One Song", "There is Power in a Union" and "Casey Jones-the Union Scab", a parody of a song about a heroic railway engineer (also Joe's father had worked on the railway), who sacrifices himself to save the train, turned in the song into a scab who dies on the line in an accident, for having boycotted the strike of his colleagues, and once arrived in paradise is sent to hell by the angels on strike.
Joe was charged of a double murder in Salt Lake City, Ohio, and underwent a trial, in which the lack of evidence and motive, the inconsistency of clues and contradictons of witnesses clearly appeared. It seems obvious that Joe Hill's crime were not the murders he was convicted of, but rather his union activities, being dangerous and troublesome for the mines owners. Despite popular protests, and the intervention in his favor of many personalities, including US President Woodrow Wilson and the Swedish ambassador Wilhelm August Ferdinand Ekengren, Joe Hill was sentenced to death and shot in Salt Lake City on November 19th, 1915. Before his death Joe wrote in a letter to a friend a sentence which still remains popular: "Don't waste any time in mourning. Organize", while his testament, recently found, began with the words: "My will is easy to decide/for there is nothing to divide". Joe's body was cremated and his ashes were sent around the world to 600 sympathizers, that relased them to the wind on the occasion of May 1st, the Labor Day.
His family home in Gävle, in Nedre Bergsgatan, 28, hosts a museum and a garden dedicated to Joe. In 1980 Sweden dedicated to Joe Hill a commemorative stamp.
my photos in Gävle (September 14th, 2019).
(unfortunately I have no pictures of the interiors, because I found the museum and the garden closed)





versions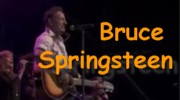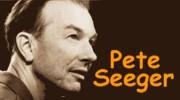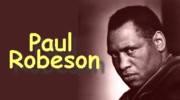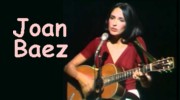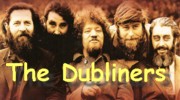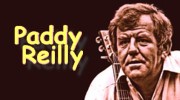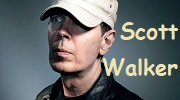 other songs on Joe Hill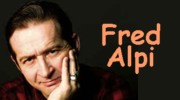 songs by Joe Hill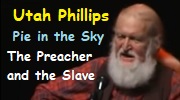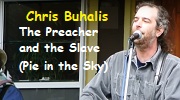 (from: "The Legacy of Joe Hill - The Salt Lake Tribune")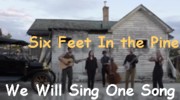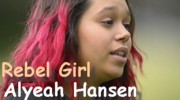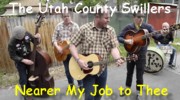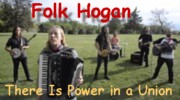 Joe Hill
(Alfred Hayes, Earl Robinson, 1936)

The Preacher and the Slave
(Joe Hill, 1911)

from: www.marxists.org

from: Union Songs

I dreamed I saw Joe Hill last night,
Alive as you or me
Says I, "But Joe, you're ten years dead,"
"I never died," says he. [2]

"In Salt Lake, Joe," says I to him,
Him standing by my bed,
"They framed you on a murder charge,"
Says Joe, "But I ain't dead." [2]

"The copper bosses killed you, Joe,
They shot you, Joe," says I.
"Takes more than guns to kill a man,"
Says Joe, "I didn't die." [2]

And standing there as big as life
And smiling with his eyes
Says Joe, "What they forgot to kill
Went on to organize." [2]

"Joe Hill ain't dead," he says to me,
"Joe Hill ain't never died.
Where working men are out on strike
Joe Hill is at their side." [2]

From San Diego up to Maine,
In every mine and mill -
Where working men defend their rights
It's there you'll find Joe Hill. [2]

I dreamed I saw Joe Hill last night,
Alive as you or me
Says I, "But Joe, you're ten years dead",
"I never died," says he. [2]

Long-haired preachers come out every night
Try to tell you what's wrong and what's right
But when asked how 'bout something to eat
They will answer with voices so sweet

Chorus
You will eat, bye and bye
In that glorious land above the sky
Work and Pray, live on hay
You'll get pie in the sky when you die

And the starvation army they play
And they sing and they clap and they pray
Till they get all your coin on the drum
Then they tell you when you are on the bum

If you fight hard for children and wife
Try to get something good in this life
You're a sinner and bad man, they tell
When you die you will sure go to hell

Workingmen of all countries unite
Side by side we for freedom will fight
When the world and its wealth we have gained
To the grafters we'll sing this refrain

Last Chorus
You will eat, bye and bye
When you've learned how to cook and to fry
Chop some wood, 'twill do you good
And you'll eat in the sweet bye and bye
I apologize for any error in English translation:
if you want to communicate with me for corrections and/or comments, write me
WEBSITES VISITED:
https://en.wikipedia.org/wiki/Joe_Hill
http://www.joehill.se/
https://www.marxists.org/subject/art/music/lyrics/en/joe-hill.htm

page created on: April 15th 2017 and last updated on: November 15th, 2023